Submitted by
Steve
on Tue, 09/10/2018 - 11:42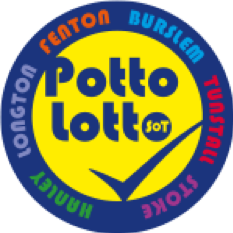 Potto Lotto provides you with a weekly chance to win £25,000 for £1.00 and provides funds to much needed local good causes. Burslem Port Trust are a registered 'Good Cause' and therefore benefit from the money raised through their web page on the Potto Lotto site.
It is easy you just
Go to our page on the Potto Lotto website
Click on buy tickets
Select your numbers and click next,
Follow the instructions to enter your details and payment method.
Each ticket purchased through the Burslem Port Trust page and entered the draw provides you with a chance to win £25,000 and provides us with much needed financial support to carry on the work we are doing in the area to re-create the historical Burslem Arm of the Trent and Mersey Canal, providing jobs, housing and a unique environment in the heart of the city.