Submitted by
Steve
on Sun, 20/08/2017 - 11:47
Update on recent progress
Over the past couple of months our volunteers have concentrated on clearing the area closest to the Trent & Mersey Canal. We have recently been granted a sum by Stoke-on-Trent City Council to allow us to improve access to the site and this link is the one we plan to concentrate on. There is not a formal footpath in this area and the ground is very uneven at present but is an attractive and well-used link from Middleport, through our site, to the network of footpaths at the Grange and Festival Park.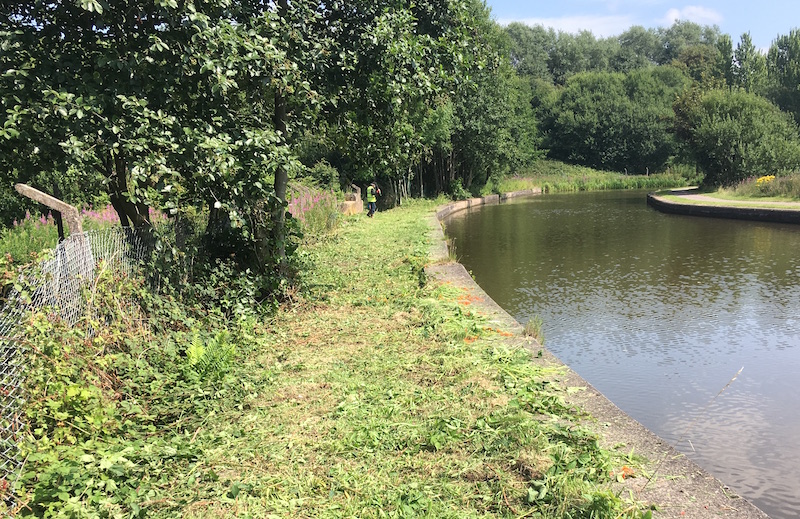 Meanwhile at the opposite end of the site, we have started to repaint the bridge railings and have tidied up the path linking Middleport to Burslem. It was disappointing to see that one of the parapets of the bridge has somehow been demolished. We're not quite sure how this was done as it was very solid and a car cannot be driven this far up the path. Such setbacks are an unfortunate but almost inevitable consequence of working on a formerly abandoned site, but we will not be disheartened and work will continue.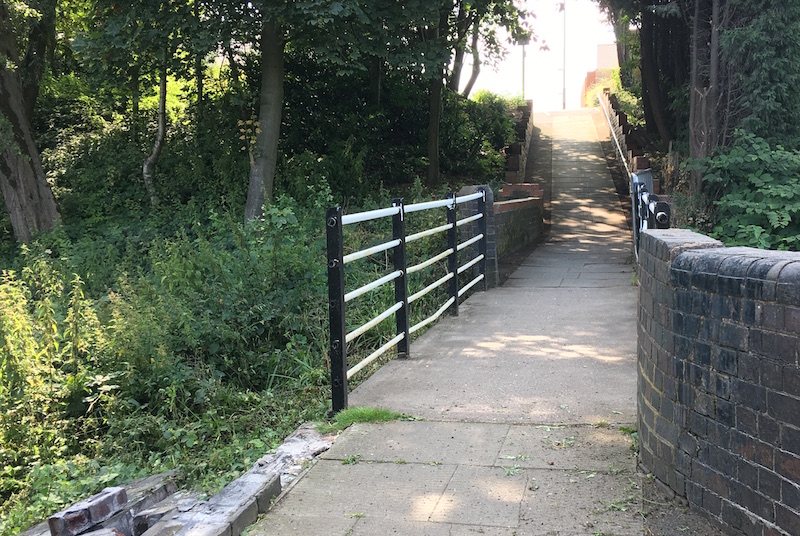 Upcoming dates
We are taking a break from work parties in August as a number of our regular team are on holiday, but will be back on Tuesday 26th September. The next date after that will be Tuesday 24th October.
There has been some discussion about when the Saturday work parties will start up again. These are sometimes difficult for us to find a leader for and the proposed dates in September, October and November all fall into this category as we are involved with events elsewhere on all three dates. However if you would like to lead a work party (it's not difficult!) please get in touch with our work party leader Steve (steve@burslemport.org.uk.)
Thanks to everyone for your continuing support, and specifically to those of you who have found time over the summer to join our work parties.