The first-known idea to build a canal between the rivers Mersey and Trent came in 1755, though no detailed plan was put together.
In 1760, Lord Gower, a local businessman and brother-in-law of the Duke of Bridgewater, drew up a plan for the canal. By 1761 Josiah Wedgwood had become interested in a route to the Mersey to allow him to safely deliver his wares to market.
The first detailed plan for the canal came from James Brindley. It was authorised by an Act of Parliament in 1766 and the first sod was cut by Josiah Wedgwood in July that year at Middleport. In 1777, the canal was completed. The canal was a huge success and wharves were soon being built along the entire length through Stoke-on-Trent.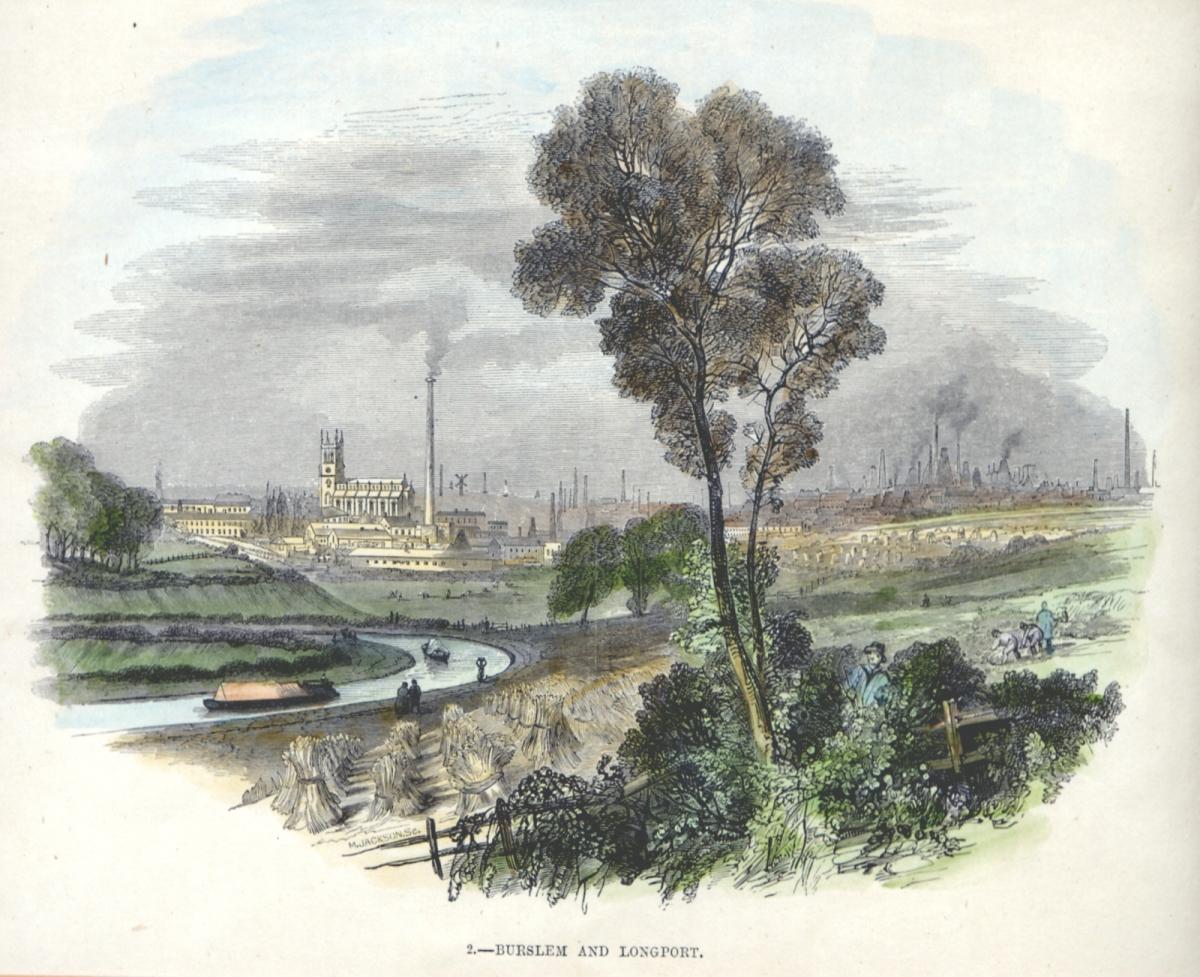 Early print of the Trent & Mersey Canal. This view from what is now Festival Park is looking along the valley where the Burslem Branch Canal will soon be built towards Dale Hall Church in the centre background.