Submitted by
Steve
on Mon, 25/03/2019 - 10:33
Dear all
Thanks to everyone who came to our work party last month. We had a number of new faces and made great progress with preparing parts of the site for the Footsteps project to begin later this year. In many ways this is the best time of year to be on site as the vegetation we have cleared over the winter has not yet regrown so it is easy to see what progress has been made.
Our volunteers cleared an area where the path will pass through the line of trees at the far end of the "amphitheatre" that was laid out many years ago as East View Open Space. More recently this area has been used by young people involved with the Feral Spaces project, and we very much hope that this will continue.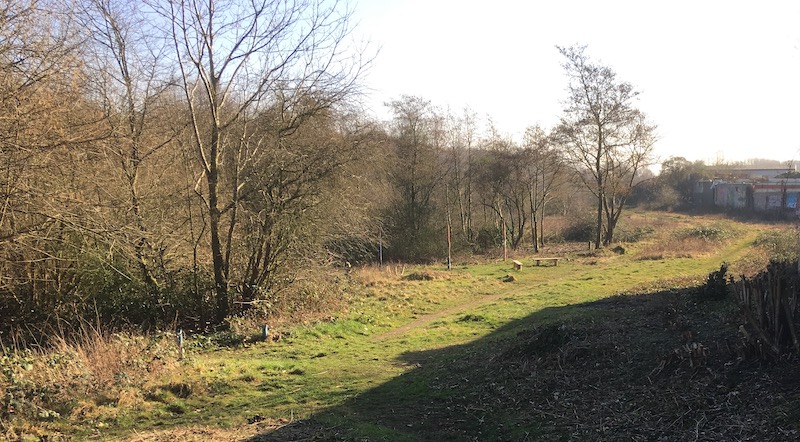 Site overview - February 2019
A task which we have returned to every few months since we started our work parties is to pick litter and tidy the path that links Middleport to Navigation Road over the former canal bridge. As ever, Hilary and Mike did a great job for us here. It may look like a small job but this task has always been important to us as this area can become untidy and look unloved. In the future our new footpath will start by the old canal bridge so we need this area to feel welcoming.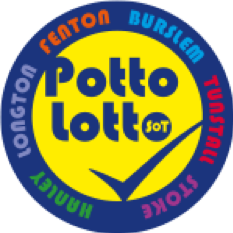 Potto Lotto
As I've mentioned before, this provides you with a weekly chance to win up to £25,000 for £1.00 and provides funds to much needed good causes across the City of Stoke-on-Trent. Each ticket purchased through the Burslem Port Trust page and entered the draw provides us with much-needed financial support to carry on the work we are doing. 50% of each ticket sale comes directly to us with another 10% going to other good causes across the City.
Through Potto Lotto we have raised valuable funding for our Footsteps project, so please log onto our website become a supporter and have a go at Potto Lotto and potentially win £25,000. In March we have already had two small winners who have supported our good cause.
Work parties
I'm afraid that the scheduled work party for tomorrow, 26th March, has been called off as I am laid low with a virus at present and we have been unable to find a stand in work party leader. However assuming I am back up to speed, Andy and I are going to be on site on Wednesday of next week (3rd April) to do initial marking out for the pathlaying project so if anyone is free to come along for a substitute work party that would be greatly appreciated. The work planned for tomorrow had been to continue vegetation clearance in the area where we will be pathlaying and to have a bonfire, burning everything that has been cut back in the past couple of months. This work still needs to be done so if anyone is free to come along and get on with this while we are doing the measuring, please let me know and I'll bring the appropriate tools along. If I don't hear from anyone I won't do this so do please let me know. Meeting time and location will be the usual, Luke Street at 10am.
The next scheduled work party is then going to be 23rd April, by which time I hope that our preparation for Footsteps will be well under way and I suspect that there will be additional dates to tell you about.
Regards
Steve (work party organiser)